Apoc Dupe and Kali Progress Tracker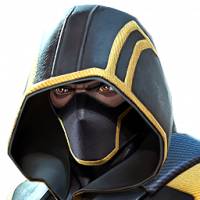 Masterpuff
Posts: 3,550
★★★★★
So this seemed fun. I dont know who to credit for the idea, i think it was Crcrcr.

Anyways, I have been opening 6* featureds for Apoc, who is now r3. Im searching for his dupe(side mission of CGR)

I was waiting for the featured to drop to see who i wanted to hunt, and i saw the featured and the decision was easy. Definitely hunting for Kali(Side mission of Tigra)

6* Shards: 7 (Opened a featured last night and duped Gwen)
5* Shards: 3,844

If you are tired of these threads or think theyre dumb, dont comment or just disagree spam me, either work— i just thought it seemed fun.