Summoners, due to a technical issue, this week's series of Alliance Quests will be cancelled at 4pm PT. There will not be any Rewards for this series. The next series of Alliance Quests will start on April 18 at 12pm PT. We will be assessing the impact on Alliances and compensating accordingly, as well as returning Alliance Tickets.
Comic Ghost Rider's Cosmic BFFs Synergy Explained. Highly underrated but oh so good!

SatsuiNoHadou
Posts: 654
★★★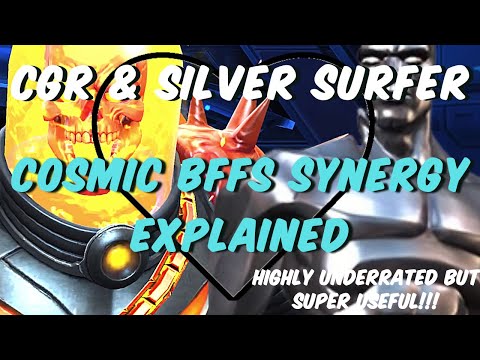 Greetings my fellow summoners, I'm so excited to share something that I've been working on for quite some time but just managed to upload away from my busy schedule. I do hope it helps you all out when exploring the many facets of this awesome champ!
Till next time, take care
Sats!
Post edited by Kabam Ahab on