Summoners, due to a technical issue, this week's series of Alliance Quests will be cancelled at 4pm PT. There will not be any Rewards for this series. The next series of Alliance Quests will start on April 18 at 12pm PT. We will be assessing the impact on Alliances and compensating accordingly, as well as returning Alliance Tickets.
Looking for up to four to fill in for cut weight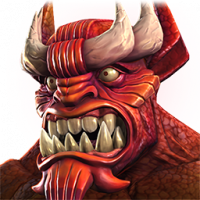 Silisk
Posts: 30
Currently running maps 4 in AQ looking to find dedicated loyal members to start moving to map 5.
Silver 2 in war. Also looking for members to fill out our war roster so start running more battle groups and get bigger and better rewards.
Chatty witty fun group of guys and gals.
Just asking for participation and activity to get AQs and war done in a timely manner.
Message me on line for more... arcaina
Hope to hear from you soon