Missing Persistant Charges? Help find the Cause of the Bug!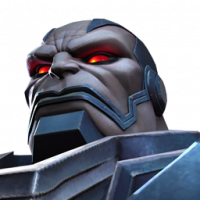 Kabam Miike
Posts: 7,493
Administrator∙Moderator ›
Greetings Summoners,

Some of you have recently reported that you've had issues where your Champions seem to be missing their Persistant Charges. This is a strange bug that seems to affect each user differently. Most Summoners were completely unaffected, but some had lost charges on all of their Champions.

We're looking to get to the bottom of this and could use your help. If you encountered these issues, can you please provide us with the following information:

Username

Approximate Date/Time that you encountered the issue

Champion Involved (include Rarity, and if they have their Sig ability. Ie. 5-Star Awakened Corvus)

Opponent Champion

Game Mode

Quest Node (if applicable)

And some further questions, if you have this information as well:
Did it happen multiple times during one session? (A session means that you did not exit/restart the game)

Were multiple Champions missing Persistent Charges?

Did this happen after updating to v30.0? (This problem has occurred in the past but in this particular instance)

Did restarting the game cause the Persistent Charges to return normally? Or did a later session function properly?

Any Screenshots or Videos you'd like to share.

Thank you all in advance for your help.