Summoners, due to a technical issue, this week's series of Alliance Quests will be cancelled at 4pm PT. There will not be any Rewards for this series. The next series of Alliance Quests will start on April 18 at 12pm PT. We will be assessing the impact on Alliances and compensating accordingly, as well as returning Alliance Tickets.
Battle of the fantastic 4 part 2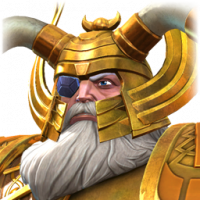 TheInfinty
Posts: 1,310
★★★★
Hello! Last year I ran a poll about the fantastic 4 and which is the best last year thing won. But I'm curious to see if a year later torch could beat him this time. But the question is

who's the best fantastic of the 4 in general?
Battle of the fantastic 4 part 2
18 votes
Post edited by Kabam Porthos on