Earlier today, there was an issue where Summoners that logged on shortly after the Login Calendar switched over for the day didn't receive the Cosmic Ghost Rider login crystal. We've fixed the issue for players receiving the crystal now but will have to collect data and send out the crystal to all players that didn't receive it next week. We apologize for this inconvenience and look forward to making it right for you all.
Abyss questions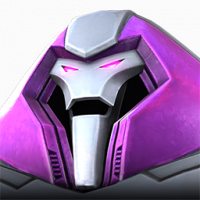 VictorVanDoom
Posts: 24
So I'm going to do my initial completion of the Abyss and my team is probably gonna be:
5*Aegon r5 sig200
6*Doom r3
6*Ht r2
6*Symbiote Supreme r2
6*Void r2 sig 56
First question: Would you take in Void with that sig level and with whom would you replace him?
Second question: Would you recommend to switch any other characters listed above?
I have 64 L1 revives, 30L4 and 20L3 health pots and 4500 Units. Do you guys think I'm good to go?