Summoners, due to a technical issue, this week's series of Alliance Quests will be cancelled at 4pm PT. There will not be any Rewards for this series. The next series of Alliance Quests will start on April 18 at 12pm PT. We will be assessing the impact on Alliances and compensating accordingly, as well as returning Alliance Tickets.
Suicide masteries in current end game content (act 7.1, and 7.2 beta)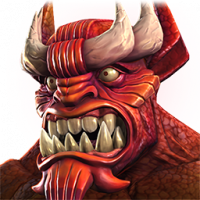 Giuliameij
Posts: 838
★★★
Hi Everyone,

I am curious how you guys feel about suicide masteries in current endgame. For those who are in the beta. How do you feel about them?
Soon I`m going to almost completely quit on Arena for a while, and am going to join an alliance which do not require me to use certain champs. I was wondering how people feel about suicide masteries (which I am currently running) in act 7 content. But also in cavalier monthly quest.
Thnx.