6.2.2 Sinister
Ksp_2099
Posts: 735
★★★
So, ai can reach easily to the boss, but due to the node I need someone posion immune and fury champs.
I don't have 5* or 6* Heimdall, but I have 5* Angela.
I tried to go with Hyperion, but my Hyperion is Unduped and when fury expires sinister gains power.
So, should I go for r4 my CMM unduped or wait for getting 5* Heimdal.
Please, guide me.
Help me, if there are any other options-
Here is my roster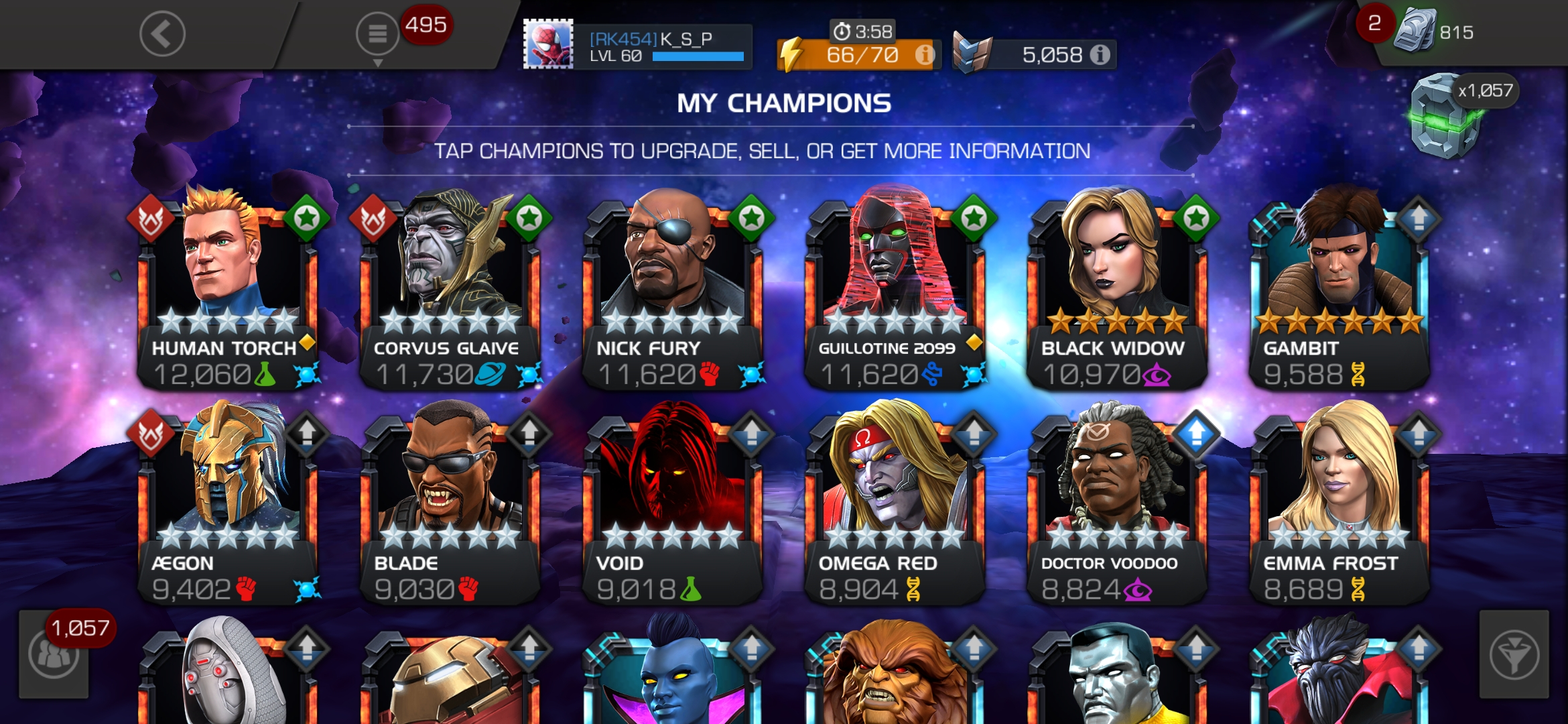 Every bit of information helps.
Thanks