As we continue to work to address ongoing issues regarding Parry and Evade, we will be extending the Week 4 Quest of the Summer of Pain and its Solo Objectives by 1 week to better allow you to complete this content. This will not result in next week's content being delayed.
AW Boosts - Unable to Purchase [Fix in Next Update]

JohnPaulBusu
Posts: 83
★
One of the AW boosts that is available to buy from the loyalty store currently seems to be locked from being purchased more then once.
I bought one of the combat regen boosts the first time it was around and when it came round the next time I could not buy it as it said limit resets in a particular time and when that timer expired it just resets to 23:59:59 and starts counting back down. Today the combat regen boost has reappeared and I have the same issue as before.
An image can be seen below of the problem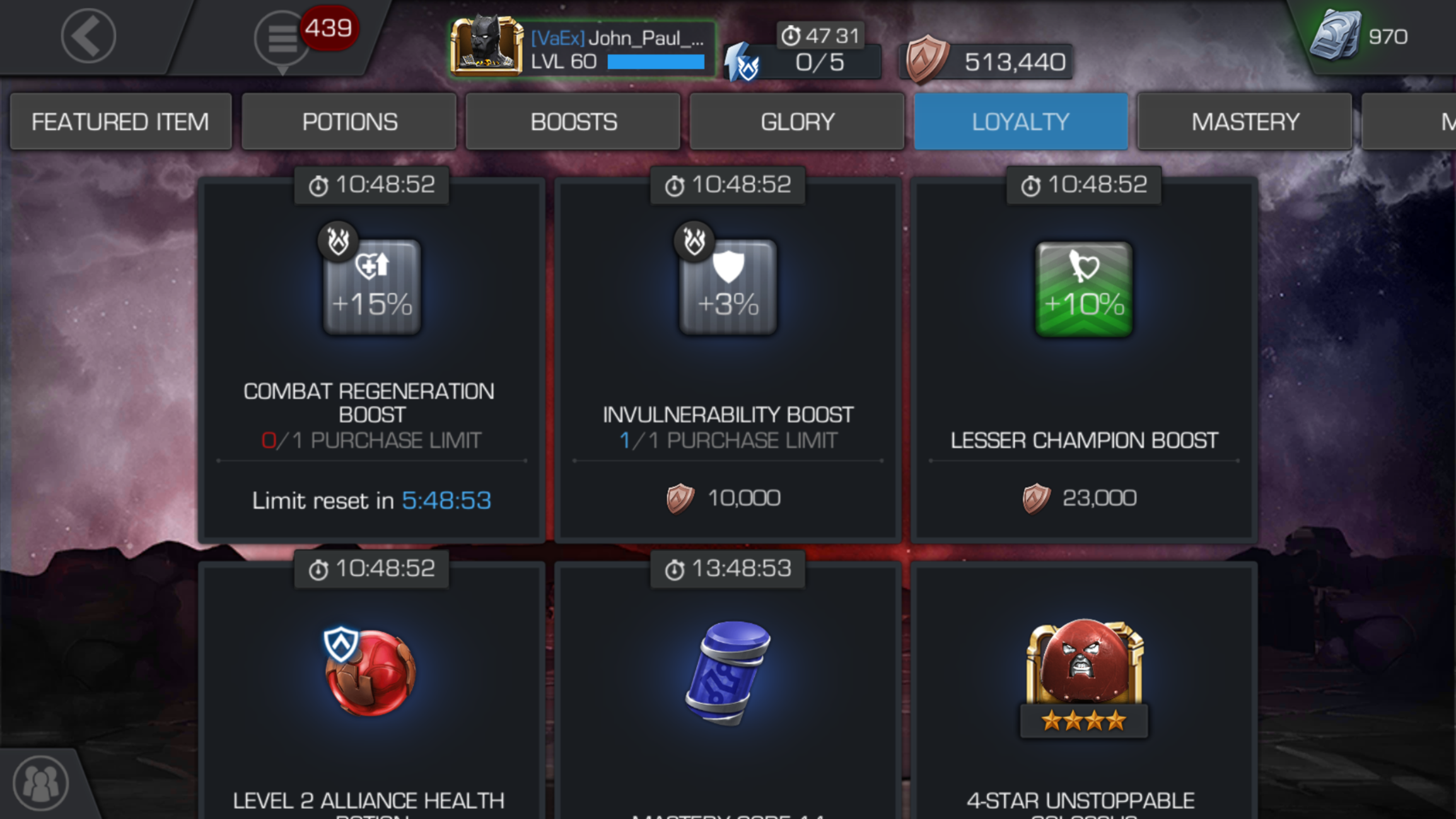 Post edited by Kabam Wolf on