I Love This Game.But...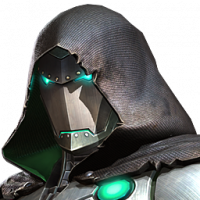 Elwind
Posts: 312
★★★
Firstly I am Thronebreaker and 5+Year player.
I've been playing this game for a long time because i love this game.

Unfortunately, I got bored of this game in the last few months.Because ;

1)There are more than 200 6 star heroes in the game.But we have only open 1 or 2 6 star in a month.This isn't sense.

2)Every month we interested cavalier difficulty but 1 week and it is done.Then nothing interesting in remaning 3 week.Wait new month event and repeat.This routine is very bored.
This game definitely need new modes or new exciting contents...

These are my thoughts for the game to be better...
Post edited by Kabam Zibiit on