Is there an in-game way to see local nodes on mini-bosses?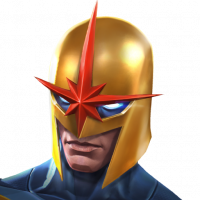 altavista
Posts: 266
★★
Is there a way to see all the nodes, not just the 'outgoing' linking nodes before you reach that champion?

For example: I went into 6.4.1 and looked at Path nodes (outgoing from the mini-boss, in this case Luke Cage). Looking at the champions on the path, I see the incoming nodes (Eg. Thermostat). Looking at Luke Cage himself, the only nodes I see are the outgoing nodes (Eg. Thermostat etc.). I created my team to counter the path and the boss. However, I can't see the other (non-outgoing nodes) on Luke Cage himself unless I am at Luke Cage, at the pre-fight screen (and then I can see the Indestructible Aegis node).

Obviously, this doesn't require a specific counter, but it worries me that there is the potential to complete an entire path and reach a mini-boss with local nodes (that weren't visible prior to starting the path) that my team can't counter. Also, I am aware that I could try and search online for all the nodes in story quests, but it seems counter-intuitive not to be able to see it in game.

So basically what I am asking is, when you first enter a quest to look at the different paths, is there a way to see all the nodes on that path (not just the outgoing/linking nodes) in-game? Am I just not seeing the correct way to toggle it on?