Summoners, there was an issue with Alliance War matchmaking today preventing Alliances from being able to match with others. As a result, this upcoming war will be cancelled. There should be no detrimental effect to any Alliance's Season performance, and we will be reducing the Alliance War Season Rewards Participation minimum to 4 Wars. We apologize for this inconvenience.
Tier 10 of Odin's Gauntlet [Bug: Limit Does not Change, 24 hour Timer]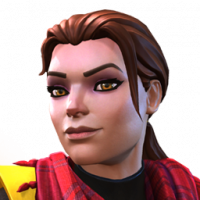 Hoitado
Posts: 3,419
★★★★★
I already ran Tier 10 once and I know that there is a 7 run limit but when I went back it said that I still had 7 entries left. Some clarification would be nice
@""Kabam
Miike"
Post edited by Kabam Miike on