Hear me out Kabam: Regarding Aunt May....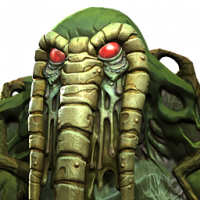 Mr.0-8-4
Posts: 370
★★★
How about we actually make this champ happen? I know it's a April fools joke but you guys made some decent ideas that I think are worth bringing to the contest. If you guys are worried about this being too much of a joke champ, don't worry, we already have plenty of those (HTD, Deadpool, Mr. Sinister, Mrs. Marvel).

Why not make her a trophy champ that is actually attainable via crystals/special variant quest?

I don't speak for others in our community but I'm sure many would find it hilarious to have her in the contest.
Post edited by Kabam Dijon on