Summoners, the Necrosword Crystals (the crystals in the Knull Cavalier Preview Bundle) currently have a higher than intended drop rate of 6-Star Champions.

We will be leaving the crystals as is for the time being, but will be correcting the drop rates before Knull receives his official release on October 28th. To ensure that this does not affect anybody that purchased this preview bundle, we will be auto-opening these crystals before that date, but this means you will not see what you received. To avoid any confusion, please open your crystals yourself ASAP.
<::::}xxo 38mil Alliance LF1/ line req./map5x5\Gold2/oxx[::::>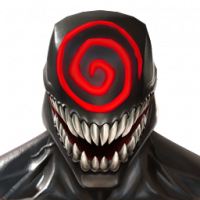 Onky
Posts: 254
★
Need one USA time zone player.
most everyone in this alliance has been here a very long time, some 3 years. Line app is required for communication.We are a solid, stable team that plays smart.We are gold 1-2, we are pretty relaxed, my goal is to have a chill alliance, with not a lot of pressure, but decent rewards. It needs to be fun, not a burnout, I only ask that AQ is taken care of, everything else is your pace, no war resources expected, we are aq focused. You will be tagged if needed. no minimums for events, no drama. We are running 5x5 for 250+mil. we move fast, everyone does their part. we hit 500k to 750k for SA, most alliance event milestones reached. Really are a great group. let me know if you have any questions, or if you're interested.
Contact me through line app. ID is onky707.