Mastery's for Act 6
Llessur
Posts: 197
★
I have recently been told that Glass Cannon is a waste if you use R4-R5 5* Champions in Act 6 and Variant Content without the other suicides I was just wondering how true this is as well as get any other insights to my mastery set up and ranks ups. I plan on using my last 2 mastery points in Deep Wounds FYI.
Here is my current mastery setup:
Here is my current 5*-6* roster: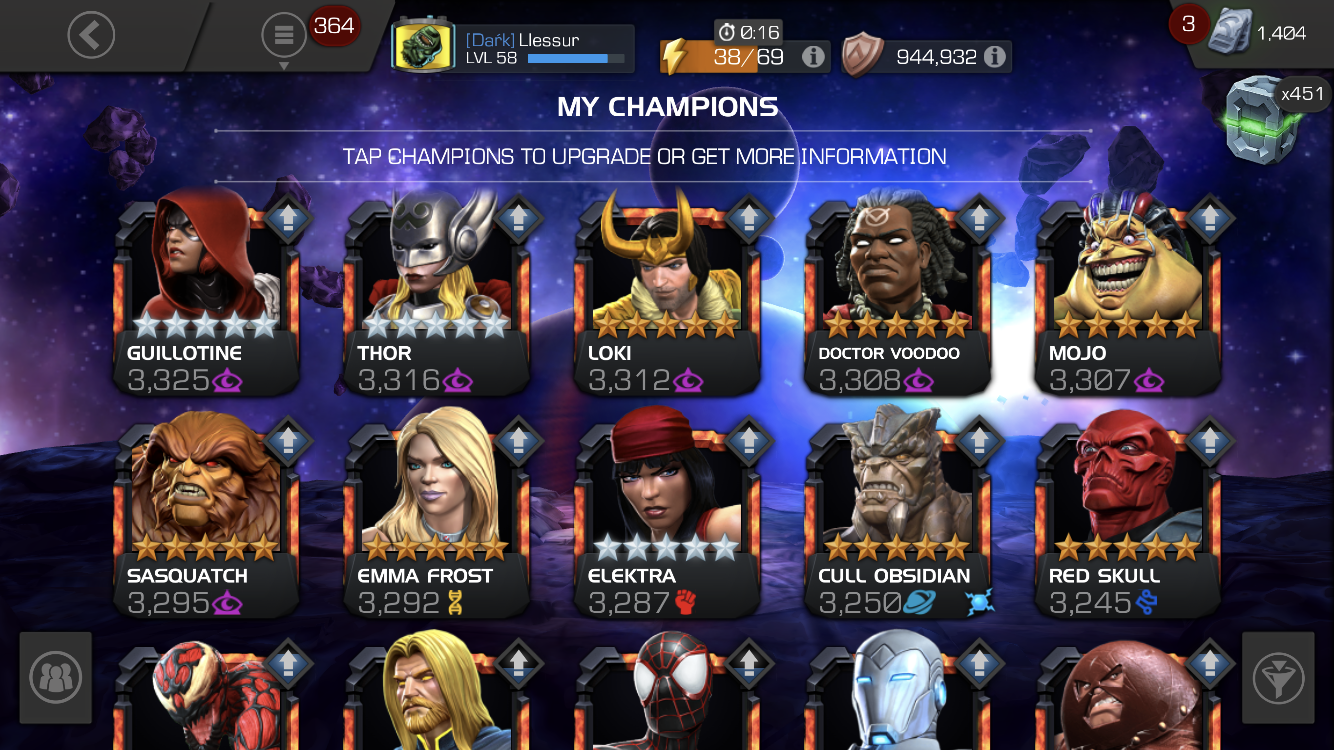 Any comments and suggestions are appreciated.
Post edited by Kabam Porthos on