Earlier today, there was an issue where Summoners that logged on shortly after the Login Calendar switched over for the day didn't receive the Cosmic Ghost Rider login crystal. We've fixed the issue for players receiving the crystal now but will have to collect data and send out the crystal to all players that didn't receive it next week. We apologize for this inconvenience and look forward to making it right for you all.
Which champs should I upgrade to form venom-led variant teams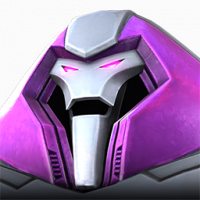 IcePick
Posts: 134
★
I made a post a couple of days ago asking for what champs I should target in crystals, incursions etc to be able up to eventually do 6.2-6.4 and the abyss. A lot of people said I should focus on the variants to upgrade my roster and get better champs.
One poster thought if I took venom, guardian, stealth SM and Havok to rank 4 I could tackle variants 2-7.
I have 17 T2A at the moment. Was planning to take venom to rank 4 this week and could possibly also take him to rank 5 at the end of the month or take 3-4 other champs to rank 4.
If my goal is to first complete (to get
Lot sis rank 2-3 gems) and then explore as many variants as possible, who should I upgrade and who should be my variant teams? And which variants should I try to pass first?
Post edited by Kabam Porthos on