Earlier today, there was an issue where Summoners that logged on shortly after the Login Calendar switched over for the day didn't receive the Cosmic Ghost Rider login crystal. We've fixed the issue for players receiving the crystal now but will have to collect data and send out the crystal to all players that didn't receive it next week. We apologize for this inconvenience and look forward to making it right for you all.
#robotics buff to resist degeneration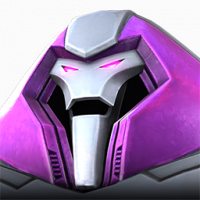 Riciton
Posts: 83
★
Since magnetism and shock damage has been brought to the game, #robots seem to have a lot of weakness in quests. It would be great if they had a resistance to degen. It doesn't make a lot of sense that a super advanced robot is able to degenerate, they should atleast degen at a slower rate. There are resistances/immunities to every other form of damage over time effects, it would be very cool if we had something to combat degeneration.