Mastery Points not working?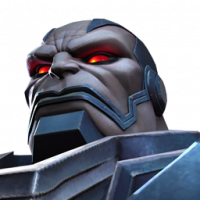 Buckjam22
Posts: 9
★
I was doing an incursion and noticed I wasn't able to dex or parry throughout the fight. Tested out different fights and the same issue kept happening. I then went to my mastery to see if that was changed but everything was the same. Next, I went to my champions page and noticed all of my champs PI's were very low as if I had no mastery points. Restarted the game and it fixed the issue.

Problem is though, I keep loading the game up to do war and various other content of the game and it keeps switching back and forth between being able to parry and dex (normal PI) to not being able.

Anyone else having this issue after the update today?

I'm using an iPhone XR.