Game Service Interruption: The Contest is currently experiencing server latency issues resulting in some slowdowns and errors. We are working to resolve this as soon as possible. Thank you all for your patience.
Alliance Quest: New Enlistment Flow and Schedule Changes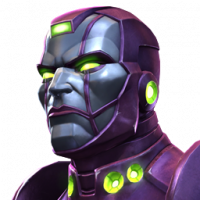 MCOC Team
Posts: 398
Administrator∙Moderator ›
Greetings Summoners!
In June, we'll be introducing a major update to the way that Alliance Leaders and Officers can preview, set up, and start Alliance Quests.
Introducing a brand new set of Tools and UI updates that give you the ability to preview Alliance Quest maps 24 hours before the start of an Alliance Quest series, set modifiers for the entire week in advance, and set Alliance Quests to start automatically!
How does it work?
24 hours before the start of Alliance Quests, Alliance Leaders and Officers will have the ability to preview the map for the next series, allowing them more time to coordinate with their Alliances.
We call this the Enlistment Phase.
You'll be able to select the Maps and Modifiers for each of the 5 days.
By tapping on the Arrow on the right side of the screen, you'll be taken to set up for Day 2:
Here, you can Add and Configure each of the days. Tapping the Add and Configure button will bring up this screen, where you will first select a Map. You can also Preview the upcoming Map from this screen:
Tapping Continue allows you to select a Modifier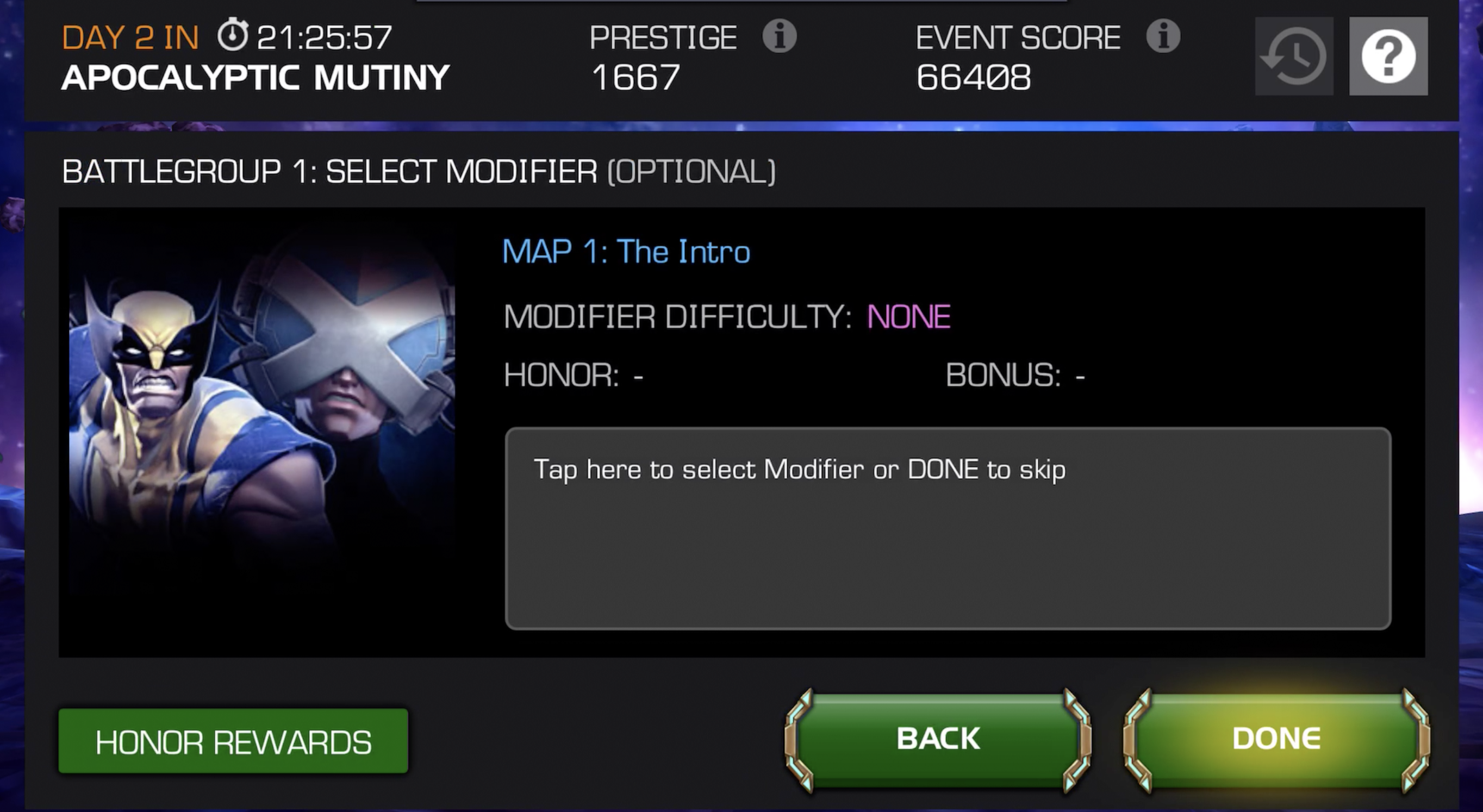 After you've saved one BG, editing another BG will bring up a Dialogue Box that allows you to copy this selection to multiple Battlegroups if you wish:
Then move on to the next Days!
You still have the ability to run different maps within different Battlegroups, and a shared Cost indicator at the bottom of the screen will let you know how many Tickets your Alliance Members can expect to spend.
Changing your Mind or Not Planning an Entire Series
If your Alliance is the kind that likes to make decisions on the go, don't worry, you can still do that!
Once you've selected Maps and Modifiers for the days you choose, Alliance Quest will auto-start on those days. Any days that have not been configured will NOT automatically start. This can be used to skip certain days of Alliance Quests (set days 1, 2, 3, and 5, but skip 4).
You can set up or change settings for any Alliance Quest that has not started.
Time to Prepare! Temporary Changes Ahead
In preparation for these changes, we had to make an adjustment to the Alliance Quests Schedule.
There will be no Alliance Quest series from May 28 to June 2 in order to ensure the update does not interfere with active Alliance needs.
To adjust for this gap, we will be temporarily updating the Peak Milestone Rewards that can be earned in the May 20 to May 25 Alliance Quest series. Additional Glory will be added to your rewards.
More information will be provided closer to when Alliance Quest will be returning.
Starting with Full Energy and Slightly Shortening AQ
To prepare for this change, and give the system adequate time to resolve the previous day of Alliance Quest before starting a new one, we'll be making a couple of changes.
Summoners will now start with 6 Energy, instead of 4, and Alliance Quest's start time will be pushed back by 15 minutes.
This means that instead of starting at 12 PM PT, Quests will now run from 12:15 PM PT to 12 PM PT. We hope that this very small change will not affect Alliances negatively, and will prevent further issues from occurring.
A Set Schedule
To make all of this work, Alliance Quests will be moving to a regular schedule.
This means that Day 1, 2, 3, 4, and 5 will begin at 12:15 PM PT and end at 12:00 PM PT. If you start any of these Days later than 12:15 PM PT, the quest will still end at 12 PM PT.
So, for example, if you start Day 2 at 8 PM PT, Alliances will only have 16 hours to complete the Map, because Day 3 will begin at 12:15 PM PT.
We hope that you all enjoy this new addition to Alliance Quests and that the new Enlistment Flow and tools will make life a little easier on our Alliance Officers!
Post edited by Kabam Miike on