Earlier today, there was an issue where Summoners that logged on shortly after the Login Calendar switched over for the day didn't receive the Cosmic Ghost Rider login crystal. We've fixed the issue for players receiving the crystal now but will have to collect data and send out the crystal to all players that didn't receive it next week. We apologize for this inconvenience and look forward to making it right for you all.
Get rid of yellowjackets 10 core cost for a slow debuff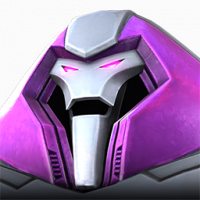 Riciton
Posts: 83
★
I don't see why he has to use 10 of the cores to put slow on the opponent. There are so many champions that can just put slow on them with no cost at all such as spider-gwen. Also yellowjackets slow doesn't last very long either.
Get rid of yellowjackets 10 core cost for a slow debuff
8 votes