Prof-X vs G2099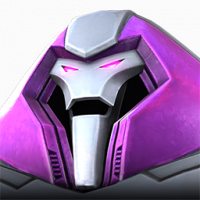 mgj0630
Posts: 369
★★★
I just had an arena fight using Prof-X versus Guillotine 2099.
I reached 25 channeling charges, but didn't get the vigilance to bypass her cloaking. And before anyone asks, I understand that being power drained will drain Prof-X channeling charges. That wasn't the case here. I got to 25 charges before her first special 1, and still never got the vigilance passive.
Prof-X description states that the vigilance passive won't trigger against those with #Psychic Shielding, but I looked at G2099's tags and abilities, and I don't see that being applicable to her anywhere.
Has anyone else experienced this before? Is it a bugged interaction, or expected behavior? I don't think I've ever fought G2099 with Prof-X before, so I'm not sure what the interaction should be.
Thanks in advance,