**Login Issues - Update Aug 9**
Hotfix 36.1.1 is now live. This fix targets errors while logging in that some summoners faced. Manual update may be required.
Tips needed please guys and girls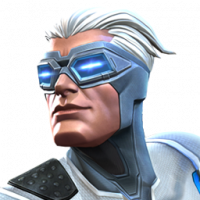 Robbo101
Posts: 40
★
In the new Bloodlines event on uncollected level how do you beat blade in the Truth in Myth chapter? Keep getting him down to 1 energy only for his regeneration to save him. Used a heavy before hitting him with a special but still can't get him down to zero health even if he's nearly finished before hitting him with the special? Any advice much appreciated.