Summoners, there was an issue with Alliance War matchmaking today preventing Alliances from being able to match with others. As a result, this upcoming war will be cancelled. There should be no detrimental effect to any Alliance's Season performance, and we will be reducing the Alliance War Season Rewards Participation minimum to 4 Wars. We apologize for this inconvenience.
Crashing Every 2 fights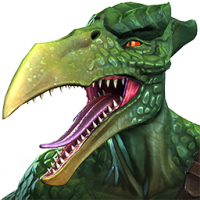 Jabally
Posts: 59
★
I decided to post here because Kabam never looks at the comments on the "Bugs and Known Issues" forum. I and many others are crashing every 2 fights or more, or less. It is absolutely ridiculous. Stop adding new content to play when half of the people playing cant play it. you people are rather thick
Post edited by Kabam Miike on
This discussion has been closed.