Summoners, the Necrosword Crystals (the crystals in the Knull Cavalier Preview Bundle) currently have a higher than intended drop rate of 6-Star Champions.

We will be leaving the crystals as is for the time being, but will be correcting the drop rates before Knull receives his official release on October 28th. To ensure that this does not affect anybody that purchased this preview bundle, we will be auto-opening these crystals before that date, but this means you will not see what you received. To avoid any confusion, please open your crystals yourself ASAP.
Is making a dual app of mcoc against the terms of services?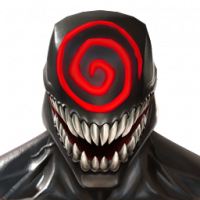 shinchan2810
Posts: 23
★
Hello everyone I am using a redmi note 8 and as everyone knows android has a feature that once you have installed an app from the playstore you can duplicate it through the inbuilt settings of the phone .
So I wanted to confirm that is it against the terms of services of kabam or not if I use dual apps to duplicate the mcoc app for my two accounts coz it will reduce the stress of logging in and logging out every now and then .
Has anyone tried this and if yes then plz tell if it is safe to use that
Note : dual apps doesn't include any kind of hack or mod or emulator it's just the exact copy of the app downloaded from the playstore .