We need another difficulty for a more difficult side quest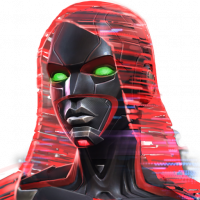 MojoHater
Posts: 81
★
LET ME MAKE IT CLEAR ITS ABOUT THE SIDE QUEST
May and June side quests are too easy. And the rewards are not proportionate to it being the difficulty for people for whom a single 6 star doesn't even matter much. It's not even challenging. Maybe an Ultra SQ with twice as difficult opponents and twice as juicy rewards? Imagine having explored 7.2 and then going into this month's SQ.
We need another difficulty for a more difficult side quest
28 votes
Yes increase the difficulty and make it available to everyone
Yes increase the difficulty but available only to Cavaliers and above
No the legendary difficulty is quite hard for Cavs and they can't take more.
No because Kabam will lose money (just kidding, we all know Kabam is generous)
Post edited by Kabam Porthos on