Atleast 2 year AQ and AW problem and it is still not fixed. How long are the players gonna waith?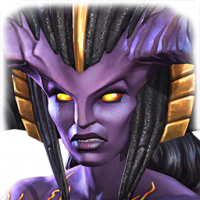 Komfen
Posts: 10
★
The problem with the game crashes in the loading screen before a fight in AQ and sometime in AW, that causes us to lose 50% of ouer hp is stil not fixed.
Kabam this is no joke that this problem/bugg have atleast existed for 2 years and i have not even seen you to adress the problem.

How fast Kabam actully adress problems/buggs that benefits the players compared to how fast you adress problems that benefits Kabam is a joke.

And the pattern is about it is clear, it is ridiculous how clear it is how litle you cear about game buggs/problems that benefits Kabam. You yust leave them in the game becase the bugg causes us to have to spend potions and units to recover from it.
But as soon as it is a bugg that benefits players you adress it immediately.

At the moment it is impossible for me to play map5 in AQ.
On the current AQ round i gave map5 a go again, to se if the problem is gone or atleast bether.
But no the game crashed about 7 times in the first section.
Im more then strong enough to play map5, but i cant as long as this problem are still here

Kabam is loosing more and more players becase of issues like this and ther failure to do somthing about it.

If Kabam is gonna giv a compensation for this long lasting problem it is probelly not gonna be as massive as it should be.