Earlier today, there was an issue where Summoners that logged on shortly after the Login Calendar switched over for the day didn't receive the Cosmic Ghost Rider login crystal. We've fixed the issue for players receiving the crystal now but will have to collect data and send out the crystal to all players that didn't receive it next week. We apologize for this inconvenience and look forward to making it right for you all.
FUN AND FRIENDLY ALLIANCE • MAPS 6.5.5 AQ • G2/G1 IN AW... JOIN US!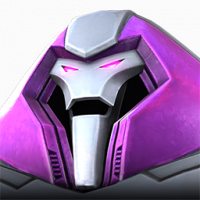 Blue_Marvel
Posts: 138
★
** serious inquiry **

AW: Gold 2/Gold 1 and want to stay UNDER tier 5, for more casual play in AW

AQ: Maps 6.5.5. / 6.6.5
No stress, as long as we 100%

We do not want any alliance jumpers. We're a fun, and friendly team. Super chill, but VERY active in AW and AQ. We play as a team, and have convos about MCOC, MCU (ooh Loki is so good) comics, nerd stuff, sports etc. We help with advice, tips, and how to use champs etc.

We're looking for 1 or 2 who can fit right in. A skilled player with a good ranked up team. Few R5s, 6* R2 or R3 etc.

Add me on LINE >> GEORGIE24K

NYC / US based alliance
With a few international players
All are welcomed! Let's do this!!