Six-stars disappointment, but would have been elated if 5 stars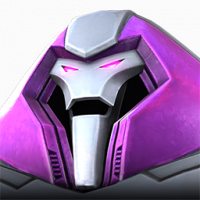 IcePick
Posts: 134
★
Only 14 six-stars for me. Have a 5-star skill awakening gem and 150+ 5 star skill sig stones waiting for Aegon. Instead, I rolled him as a six star
I have a mutant awakening gem as well, but only have Omega Red as a six-star champ. Seeing as how I have 14 six-star champs
9 months into this account it will likely take 4-5 years before I dupe one of them.
I could get a six star crystal if I completed abyss - but I would sort of need an awakened Aegon to do that…..
Then of course, if I ever do awaken each. They need high sig to be extra special…
Anyone in a similar situation?