As we continue to work to address ongoing issues regarding Parry and Evade, we will be extending the Week 4 Quest of the Summer of Pain and its Solo Objectives by 1 week to better allow you to complete this content. This will not result in next week's content being delayed.
Looking for a few skilled Thronebreakers after AQ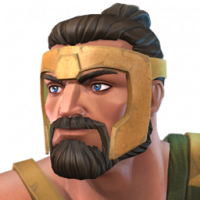 CaptBT828
Posts: 25
★
ĞӨΜ•Vulcan is looking for strong and active players with map 6 or 7 experience to help a growing 52 million alliance. 2 BGs run Map 7 and 1 BG runs Map 6. We have an opening in both Maps. 500M+ and top 250 in AQ. We're flexible though cuz we know real life comes first!
You must be willing to communicate and be active. We're relatively low key but still compete. Weekly SA 750K -1m. If this is up your alley, ping me in line app!
Must be in US or UK time zone or close to it.
ID: captbt1
Display: Capt BT 🇺🇸EST