Due to issues affecting Alliance Wars, Alliance War Season 36 will be postponed until August 19th, 2022 and the minimum number of Wars Summoners are required to participate in to qualify for rewards will be reduced to 4.

The currently active War will not count towards the Season.
Need Wasp for Ghost's synergy!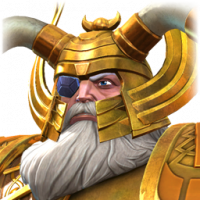 5BMT
Posts: 4
★
I have a 5 star Ghost and I have all but one synergy, and it's the most important one. I really don't know how I would get Wasp, but I've tried getting all kinds of crystals and tried to pull her, but no luck. Any tips or help I can get is very appreciated. Thank you!
Post edited by Kabam Zanzibar on