Should I change course?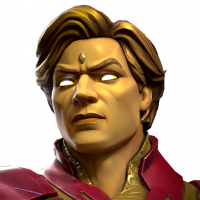 mattress
Posts: 348
★★
Wanna make a push for cav soon once I get a couple more champs ranked. I brought up Medusa to R3 and was planning to go to at least R4 to deal with Ultron boss but a coupla things happened in the last few weeks.
I pulled RMags as a 5* as well as Angela+dupe.
I don't have a lotta stones to give her right now but I have the 4* max and see the potential.
Should I still bring up Medusa for Ultron or can Mags do it and focus on Angela?
Post edited by Kabam Valkyrie on