Please note that when we enable the 1 Loyalty Cost for Revives in Alliance Wars for Season 34, they will not be visible from the screen that appears when you choose to Revive or Heal a Champion from the Fight Screen.

You will be able to purchase Revives from the Loyalty tab in the Store Menu.
Cavalier Heros and Gods crystal Pathetic drop rate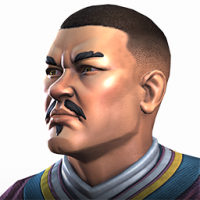 Pelu1
Posts: 38
★
I opend 12 crystal and got only 3* and 4* champs. Really guys after doing so much efforts in side quest along with so many bugs your are giving us nothing but 3* and 4* champs. Where should I use them? In act 6 or 7. Oh sorry forgot you guys even not allowed those champs in act 6 and 7. Really how you guys do that. I am playing this game for more than 5 years and I still have few selected good champs. My 6* roster is almost **** apart from Cap, HT and one more.
I don't what to say or what to do. I am so disappointed.
I really want to say something horrible but let it go.