How's everyone's 6* luck been recently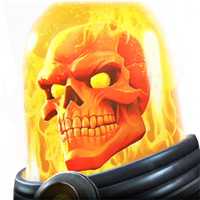 Qfury
Posts: 1,859
★★★★★
From most recent down these have been my pulls since 4th of July.

Sorcerer supreme (awakening)
Moon knight
Apocalypse
Yondu awakening
Wasp - 7.2 expo nexus
Ant Man
Rocket
VTD awakening
Cap WW2
Void awakening
Void
Human torch (+20 sigs)
CGR awakening (from nexus)


I'd say I've had some very good luck over the past month. But I'm going for mutant nexus from sop rewards and it's sending my anxiety through the roof🤣

How's your luck been recently?