Summoners, there was an issue with Alliance War matchmaking today preventing Alliances from being able to match with others. As a result, this upcoming war will be cancelled. There should be no detrimental effect to any Alliance's Season performance, and we will be reducing the Alliance War Season Rewards Participation minimum to 4 Wars. We apologize for this inconvenience.
I appreciate the in game heads up with the orange bar but there's a small issue...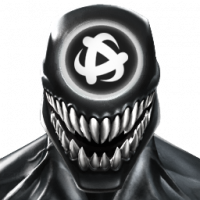 Shadowstrike
Posts: 1,684
★★★★
For the record I am grateful that Kabam is doing their best to keep everyone informed of when to expect maintenance and other emergencies etc., however there's also the issue that I can't access any rewards obtained through objectives. I don't know if there's a way in the future to add a "X" to dismiss the message or still allow me to interact with the objectives section like you do with the chat, but it is something I really like the dev team to take a look at for future reference if you get a chance.