Summoners, due to a technical issue, this week's series of Alliance Quests will be cancelled at 4pm PT. There will not be any Rewards for this series. The next series of Alliance Quests will start on April 18 at 12pm PT. We will be assessing the impact on Alliances and compensating accordingly, as well as returning Alliance Tickets.
Awful game lag, game freezing [Under Investigation]

MikeHock
Posts: 2,131
★★★★
Terrible game lag, freeze frames. It's been awful over the last week, but I've experience this for 2 years. My device was just turned on, no apps running in the background. Ipad4 doesn't have a screen recording option so this is the best I can do. I don't expect any acknowledgment or action from Kabam.
Cap marvel vs 5.3.6 Stark Spider man. Game freezes about 8 times in 1 minute with 2-3 pretty severe freeze frames.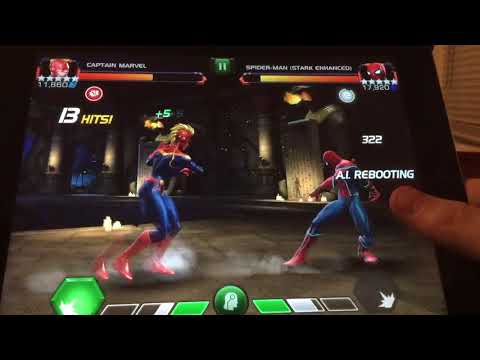 Post edited by Kabam Wolf on
This discussion has been closed.