Summoners, we recently encountered an issue with the Alliance Quest Setup Phase Starting Timer that may cause the Setup Phase Starting Timer to display erroneous information, though we are working on a fix for it as quickly as possible. Additionally, if the Setup Phase does not let you plan your days in advance, you will be able to once the Event officially begins on the Alliance Quest Start date.

For clarity, the next Alliance Quest Enlistment Phase will begin on December 5 at 20:00 UTC, regardless of what the in-game timers display.

The next Alliance Quest Start will be on December 6 at 20:00 UTC. This is when Summoners should be able to enter each Map. Thank you for your patience and understanding as we work to resolve this issue.
Alliance War Season Rewards will start to roll out to Summoners very soon. These will take a while to get to everybody, so do not worry if an Alliance Mate receives their rewards, but you haven't yet. We thank you for your patience.
SOP Week 10 - Anybody skip Exploration and focus on Objective Rewards?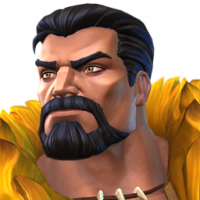 Polygon
Posts: 2,008
★★★★
Most probably did all paths, since GM is the main resource dump, but anyone run the same easier paths multiple times to get all objectives ?

If anyone did, do you regret it? I'm curious how much pots/revives you'd save avoiding some of the lanes.

The path with Sinister also adds 50% attack rating per Token of Competence, so it should in theory save resources on the GM as well?
SOP Week 10 - Anybody skip Exploration and focus on Objective Rewards?
35 votes