Due to an issue with Alliance War Defense Tactic, we will be ending this Alliance War Season effective immediately. This current War will not count towards your Alliance War Season Score. War Season eligibility rewards will be reduced to 2 Wars in the Season.

We understand that this is not a perfect solution, but without the ability to remove or freeze the War Rating quick enough, the rest of our Alliance War season would be compromised.

This war will remain active, and in-game, you will still see the season until tomorrow. After we end the season tomorrow, we will be taking some time to collect data and remove the changes to the Alliance War Season score. Once that is complete, we will be able to send out Alliance War Season rewards.

We apologize for the inconvenience.
Frame Rate Issues? [Merged]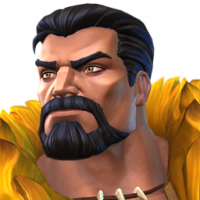 Legendary_Noob
Posts: 56
★
Hello. I have recently updated the game today and everything was running ok, I would even say better than usual, but then after the compensation packages were out my frame rate dropped dramatically and is stuck at 30 fps or below. Before, my game would run at a consistent 60 fps and would sometimes dip below that if my phone got hot. But after I let my phone cool off it would go back to 60 fps. The problem I have now is that my phone is not hot at all and the game is stuck at 30 fps or lower and won't go back to 60 fps. Anyone else having this issue?
Post edited by Kabam Zanzibar on