**BANQUET EVENT PSA**
To fully participate in the upcoming Banquet's Alliance Event you will need to be in your alliance for 14 days prior to the event's start date on December 20th. That means, stay in your alliance from December 6th onwards to enjoy all there is to offer in the Banquet event.
**Not Another Anime Reference Solo Event Returning**
This solo event has been fixed and will appear in game again on December 10th and will run through the 17th.
Reminder: This event is available to Paragon+ Summoners
First 6*/Roster Progression
AidenTheWise
Posts: 306
★★
My oh my some people would kill to have this guy. Grinded to become UC, and since then it has been so easy to get 5* and 6* shards.
My roster went from looking like this…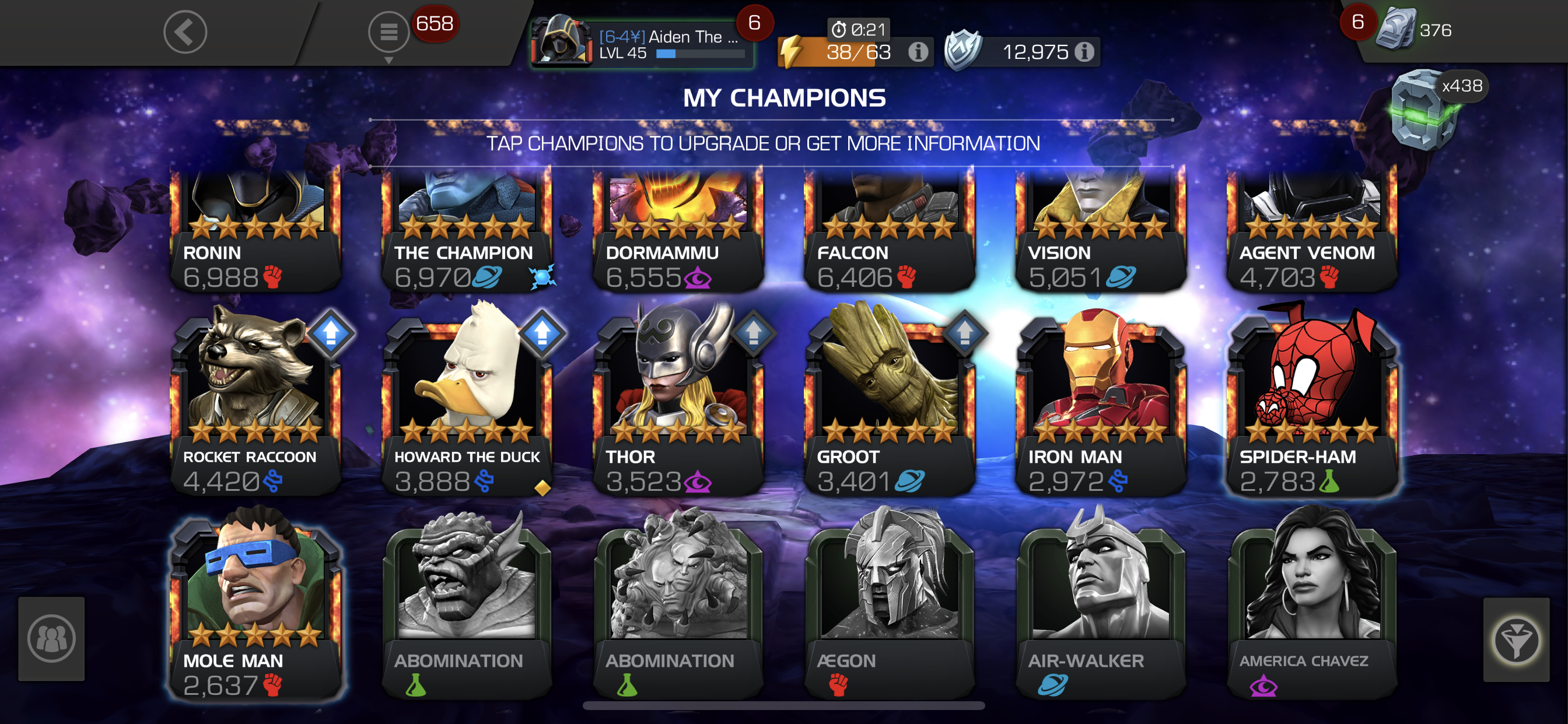 To looking like this…
Recently my openings have been amazing:
Mole god after becoming UC
Spider-Ham from Bugle Store Nexus
Heimdall from Legendary crystal
Juggs from basic
Guilly from basic
Spider-Man from creeps and crawlies gm
Guardian from basic
Stryfe from compensation nexus