**BANQUET EVENT PSA**
To fully participate in the upcoming Banquet's Alliance Event you will need to be in your alliance for 14 days prior to the event's start date on December 20th. That means, stay in your alliance from December 6th onwards to enjoy all there is to offer in the Banquet event.
**Not Another Anime Reference Solo Event Returning**
This solo event has been fixed and will appear in game again on December 10th and will run through the 17th.
Reminder: This event is available to Paragon+ Summoners
INCOMING BUG FIX:

We'll fixing an issue with the Side Quests where all difficulties had the same Selector rewards.

We've fixed the Selectors in Threat Levels 4, 3, 2 and 1 to no longer contain rewards for Progression levels above the target audience.

Threat Level 4 rewards cap out at Thronebreaker
Threat Level 3 caps out at Cavalier
Threat Level 2 caps out at Uncollected
And Threat Level 1 has rewards for Proven
Open the floodgates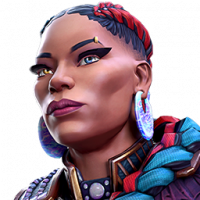 Ezra_Pound
Posts: 109
★
This game is dying and the only way to save it right at this moment is allow players a hell of a lot more access to shards. We play to get chances for top champions. Right now, you have to pay. Who's paying? There's no chance right now to form a six star Crystal for me. And the effort it would take to form one isn't worth the effort. And then I know from experience I'd pull a worthless champion. Kabam, at least give more chances at opening crystals now while your game is broken. I've pretty much quit as it is. I think nearly everyone has and feels the same way. Your only chance right now of keeping the game viable it to increase the chances of people pulling champions they're excited to have. Instead, there are barely any chances to get them.
Post edited by Kabam Zibiit on
This discussion has been closed.