Did anyone realize kabam is releasing the better character first now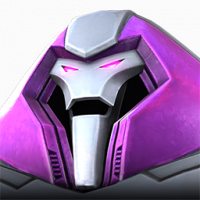 KindaGomans3
Posts: 166
★
I had originally noticed this back when Jabra panther and silver cents where released. I noted that the better of the pair was released first, which never happens and I always wondered why, probably because of Dave if anything. I would have make this post last month, penny Parker was semi underwhelming and wanted to see Spiderman first but I was proven wrong, Penny was clearly the superior character.

There was alot of hype around kitty, kinda died down, but she definitely will not be the next ghost or quake. She needs 3 prowess to phase, she cannot retrigger if its there, (obvious why they wouldn't do that, not even ghost can) on top of this there seems to be a distant issue where it won't trigger, if she hasn't traveled far enough. Id prefer it be in her description because it seems like something kabam will change and not say but its like this from the get go,
this although is counteracted by the fact she's a small character (dashes/ lunges are smoother and happen faster, not ideal for something like aw or any other content that kabam feels is endgame enough to make recovery time non existent). Another note worthy thing is how poor her damage is without prowess, she has one of the most tedious ways to get prowess or increase her special attacks while being a mutant. This and the fact that its all or mostly all lost after a special means she cannot be given a mutant power boost like Professor, corvus or ghost. She will still without a doubt be annoying in every game content and be a cheese for other gameplays. Unblockable is also a nice thought and appreciated more then her incinerate immunity imo.
Did anyone realize kabam is releasing the better character first now
17 votes