Direction Of Champion Creating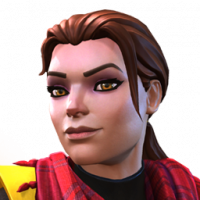 Fear_of_Clowns2099
Posts: 892
★★★
Hey,
I really feel like the champions coming out every month or slowly lacking in quality and just aren't as good as before. Animations team is knocking a home run on each and every champion, but the core kits are just kind of disappointing for some champions. And another point, champion buffs. Buffs have definitely been getting kind of worse (for a lot of champs), and the so called "overhaul"
nerf
of Guillotine, has just been one example. Combined with the game issues, this is just leading to lots of players getting bored and leaving the game. (Excluding some good champions, Kitty, Nimrod, Peni, etc.)
Just wanted to put this out there.