Am I the only one to choose this in side quest ?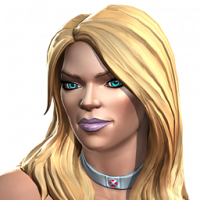 mani274
Posts: 93
★
I chose the path with Gold as reward (Venompool). Why ? Gold is the only reward which doesn't have expiry and limit. So here is my question.
The Defenders have health 274k(Cap Marvel), 260k(Aegon) and 300k+(Venompool) but for other quests the health pool is under 220k ? So the gold quest is the highest difficulty in terms of health ?