Help on 6.2.2 Sinister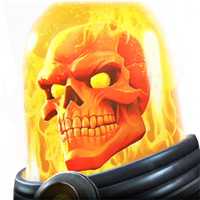 Skiddy212
Posts: 444
★★★
So i am finally starting to make my way to thronebreaker and I am having trouble with sinister.

I have watched videos and still can't get the hang of what I'm doing and need a recommendation. I've tried a few times and i have more than enough units, I just don't want to start dumping them on this quest.

My squad is a 5* unduped warlock, 5* duped BWCV, doom, CAIW and 6* r3 domino. I know warlock is good for the fight, but does his ability need to be awakened?

At the end of the day, is this just a matter of me "gettin good?" I had a easier time with sinister in SOP and that's why I'm perplexed at my current issue with 6.2.2 boss.

Thanks for the help!
Post edited by Kabam Pertinax on