**UPDATES TO ENLISTMENT GIFTING EVENT:**
To prevent exploitation, we will prevent new Accounts from being able to Gift enlistment crystals. We will also be taking action on those who are using 3rd Party Sellers, Bots and other farms to gift themselves mass amounts of Enlistment Crystals. Lastly, we will be adding an expiration timer to Enlistment Crystals. All unopened Enlistment Crystals will expire on Oct 18 @ 17:00 UTC. For more information, please see this post:
https://forums.playcontestofchampions.com/en/discussion/346104/updates-to-enlistment-gifting-event
How many of you skipped Variant 8 exploration?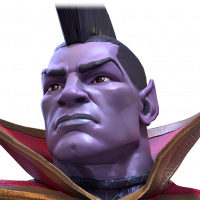 Polygon
Posts: 2,749
★★★★★
Curious on the turnout.

I don't have a deadpool og higher than a 1* and I don't think hes worth bringing unless you have a higher rarity.

I've got only 1 path left on 7.3 but wanted to get the t5cc here before I picked my selectors from 7.3z

But at the same time, I've heard a lot of discouraging things about the variant such as high block damage, limited mercenary pool, and a lot of the merc champs and the boosts for them not being that good.

Going forward it might be better to reward the pool of champions centered on the theme of a variant rather than penalizing the non-benefitting champions, or at least increasing the targeted pool of champions who benefit from the boost. This can lead to difficulties in having counters against certain defenders when you can only bring so many champs. The havok for instance.


How many of you skipped Variant 8 exploration?
109 votes