Potentially broken node in AW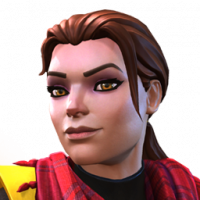 BioHaZarD007
Posts: 57
★
Node in question: 28
Defender in question: Kitty Pryde
There's only two ways to counter this node as far as I know. Use a champ that doesn't crit (stun immune play style) or use Nimrod, who is still very new and not everybody has access to one.
I think this node combination is quite restrictive especially if you have to bring a counter for this fight specifically and there is literally no way to intercept her if she's above 3 prowess and you can't remove the prowess without getting hit or using Nimrod. I usually take mini bosses and the only champion I have that does not crit is a R5 Guillotine 2099 who does not find much use on mini boss island.
I personally would like to see this changed but I'm interested to see what everybody else thinks of it.