**HOTFIX AND GOODIES**
Our latest Hotfix is now live for both iOS and Android! Please manually update your game. Additionally, because of the bugs' impact on energy refill consumption, we have provided summoners with Energy Refills and a few other items to assist in the Contest! Sign in and check your messages now to claim yours!
Is Apocalypse SP3 not suppose to do damage?
baskinrobbinsknows
Posts: 176
★★
Hi all. So I'm doing the EQ this month on the last chapter which is the mutant class one. I'm ready through all the stuff and I don't see special 3 not suppose to do damage. However it's a lot l, so I may have missed stuff or forget about abilities. Anyhow, Apoc SP3 damage has been doing 0 damage for all th paths I've tried him on. Everyone else's SP3 work just fine. Even his SP2 and 1 work fine. What am I missing?
I recorded a fight in case anyone needs it. Ignore the terrible gameplay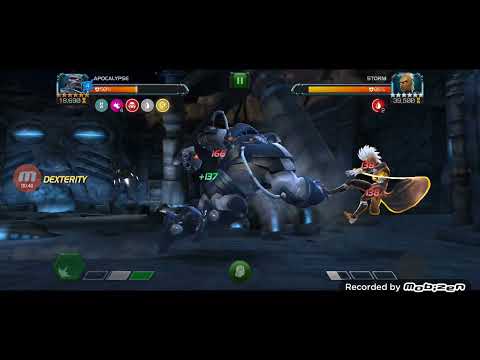 Post edited by Kabam Zibiit on