Error When Looking at Synergies from Champion Selection Screen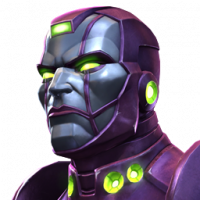 MCOC Team
Posts: 407
Administrator∙Moderator ›
We are currently experiencing an Error when Summoners view a Champion's Synergies while in the Champion Selection screen in Arenas and Duels. We are aware of this issue and are working on a Hotfix to address it. In the meantime, please avoid using the synergy menu to prevent this error and crash. We apologize for this inconvenience.
Post edited by Kabam Miike on
This discussion has been closed.