Account hacked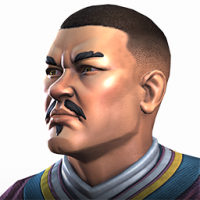 Darth_Snowy22
Posts: 2
I recently left my alliance after spending lots of time with them so I could focus more on my school work and after leaving I logged back on a few hours later to see that all of my 2000+ Units were gone, along with all of my 6* dog stones dumped into champs I didn't intend on using them on. Along with a 5* awakening gem. Also I found my inventory cleaned out including a large sum of revives I had saved to complete the abyss of legends. I have not shared my password with anyone and this happened almost directly after I left. As someone who has spent thousands of dollars on the game I feel entitled to have my stuff retrieved.
Post edited by Kabam Zanzibar on
This discussion has been closed.