UPDATE: A new Hotfix (v32.2.3) is now being released to address this issue. Please keep an eye on your App Store for this update to address the below issue.
We are currently experiencing an Error when Summoners view a Champion's Synergies while in the Champion Selection screen in Arenas and Duels. We are aware of this issue and are working on a Hotfix to address it. In the meantime, please avoid using the synergy menu to prevent this error and crash. We apologize for this inconvenience. Updates will be posted here:
https://forums.playcontestofchampions.com/en/discussion/293506/error-when-looking-at-synergies-from-champion-selection-screen
Thx for the rude reminder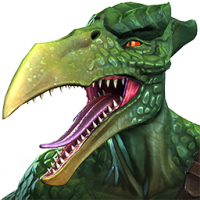 Realdeal
Posts: 23
So I came back to check out these new event quests
I completed the grandmaster quest, from my rewards I got a science t4cc now I have 8, from my 4* class awakening gem I got a skill gem now I have 2, from my 4* crystal I got colossus. Now I remember why I had quit this game.