Due to issue with the "Not Another Anime Reference" Solo Event, we will be disabling the event for the time being. We will return the event at a future date when the issues have been resolved. We apologize for the inconvenience.
**BANQUET EVENT PSA**
To fully participate in the upcoming Banquet's Alliance Event you will need to be in your alliance for 14 days prior to the event's start date on December 20th. That means, stay in your alliance from December 6th onwards to enjoy all there is to offer in the Banquet event.
Why is AQ 5 days long?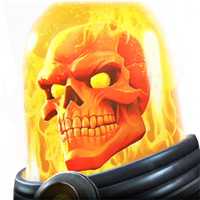 KillSwitch
Posts: 267
★★★
Why does AQ have to be such a time investment? I've been playing the game since literally Day 1, and AQ since it's inception, but I still don't understand why people in alliances are asked to invest so much to this mode (which is mind-numbingly boring as well, aside from swapped out characters). I also play Transformers: Forged to Fight (also a Kabam game) and their version alliance quest only involved a 3-day campaign, which is MUCH more player-friendly. So my question at this point is why 5 whole days instead of 3? I realize that it will probably never change, but it would be great to hear why 5 days was chosen over something similar within other Kabam games.